© 2015 IRNewsGroup.com Investor Relations News Group is a NWBB INC Company Division
Television
Television coverage is available on
core financial networks including
CNBC, Bloomberg and Fox
Business. Coverage includes in
programming placements of your
company presentation as well as
coverage on news based content
produced to air in both market
hours and prime-time.
Radio
Radio coverage is available for
your formatted awareness message
on all major radio platforms
including financial news-talk and
syndicated program coverage on
both satellite and terrestrial
delivery. We also produce several
news based content feeds that can
be delivered in specific markets or
fed via syndication or distribution
models.
Financial Press
Mainstream Financial publications
provide a significantly credible
reference point to those seeking
information on investment decisions.
Benefit from exposure in primary
financial publications such as Forbes,
Fortune, IBD and WSJ,
Placements are available for your
company specific message or as
inclusion in a formatted content piece.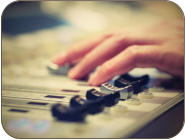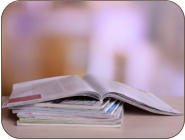 Investor Relations News Group
Increasing Your Shareholder Base Through Targeted Awareness
Digital Web
Digital web and mobile based
platforms continue to become a
primary source of financial news
and information. Proper positioning
as content on these distribution
platforms is the key to being
perceived as valuable information
as opposed to another Spam email
or pay per click advertisement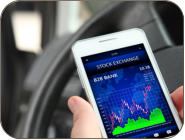 Public Relations
A well planned and executed PR
calendar built in conjunction with a
high profile awareness campaign is
the key to extending awareness
into building demand for your listed
securities and diversifying your
investor base.
We consider the development of a
strategic PR plan a crucial
component to success.
Expertise
Research, planning and execution
of a multi layered IR campaign
requires specialized abilities, tools
and organizational skills.
IR News Group possesses the
expertise and experience to
develop and coordinate a
successful IR campaign